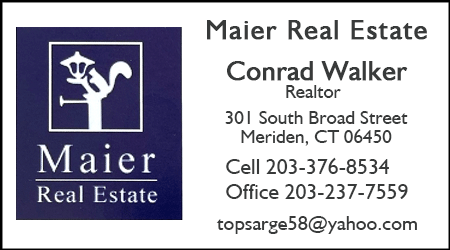 Meriden was founded way back in 1806 and eventually became a manufacturing center for many items including silver, lamps and metalware, glassware, kitchen appliances, guns and musical instruments.
Today, Meriden, is the showcase for one of the finest Traprock Ridges in all of New England. The Ridges frame the City, from Mount Lamentation along the easterly boundary to West Peak along the westerly boundary. Meriden is also the home of Hunter Golf Course, one of the finest public golf courses in New England.
When you're in Meriden be sure to stop in Huxley's Bookmark Cafe for some of the best dining Meriden has to offer…We are "Your home away from home"!
Delicous Food!
So glad we listened to the reviews and stopped for lunch because they were right!! Very friendly staff. Great atmosphere. Delicious food. Definitely worth the trip from anywhere.
I love this place!!! You guys know how to combine good food with great music!!!
Im from Meriden, and Im so glad there is a place That I can have breakfast that doesn't take too long to be served. Every time I go there Waitress are so nice friendly, and food it's amazing, but the best thing along with the food is the piano guy… He seems to know all my songs…He is so talented and charming…
Food was delish!
Fresh and new looking, very comfy atmosphere with and ambiance. Beautiful decor, very clean. Excellent breakfast menu and the food was delish. Prices reasonable for the portion size and the quality. Service was top notch. Highly recommend.
Exceptional!
Had breakfast with friends at Huxley's this morning. The food was exceptional, all around, the presentation fine. The wait staff was very pleasant, accessible, and coffee was refilled spontaneously. This new restaurant is spacious, lots of light through the many windows, the plan well-thought out. On weekends meals are accompanied by a fine, soft, jovial pianist. Whoever planned the restaurant, thought of everything. Very impressive with service, the food preparation, the portions, and the friendliness. Exceptional.
BEST food ever…
Totally best BEST food ever… I've been going to Huxley's for about 15 years now. I sooo love it!! Homemade fresh food and superb service!!!!
Great breakfast and atmosphere!
Had a nice breakfast there…cool place! I would recommend checking it out since it's not a commercial place, it's more homey.
ADDRESS
1376 East Main Street Meriden, CT 06450
Support Your Local Business